Tower Notes

Centre Congregational Church
United Church of Christ

We Welcome Everyone: An "Open & Affirming" Church
Handicap Accessible

Phone: (781) 334-3050; Fax: (781) 334-6463; Email: Office@Centre-Church.org
5 Summer Street, Lynnfield, Massachusetts 01940

The Rev. Michael A. Dunfee, Interim Pastor - Pastor@centre-church.org
Jill Couillard & Barbara Langill - Directors of Christian Education & Youth Ministry - ChristianEd@Centre-Church.org
Douglas W. Hodgkins: Organist/Choir Director
Sally MacDonald, Director of Tower Day School
Susan Spear, Secretary

March 22, 2006
Dear Friends,
This Sunday, March 26th, will be the last class in our "End of Life" series. Our guest will be Mr. David McDonald from the McDonald Funeral Home in Wakefield. It is pretty remarkable how many questions people want to ask a funeral director once the opportunity presents itself. I encourage you to take advantage of this class in order to do just that!
I also want to say thanks to Sarah Byrne Francis and to Mary Peterson from All Care Hospice in Lynn for being with us the last three weeks. We've enjoyed an outstanding series, thanks to them.
We intend to schedule a time for Mary Peterson to return and meet with people who would like to complete a "Five Wishes" advance directive form. Watch for the date.
Monday and Tuesday of this week were largely given over to funeral services for Dr. William Meehl (there was a service in Middletown, CT on Monday, and one in Lynnfield on Tuesday). The more I learned about Dr. Bill and his family, the more impressed I became. Centre Church has been home to a number of remarkable people, and Dr. Meehl was certainly among them!
We are blessed.
Peace,
Mike
---
IN THE SANCTUARY
March 26, 2006 – Fourth Sunday of Lent
Numbers 21:4-9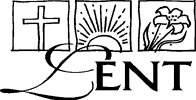 Sermon by the Rev. Michael A. Dunfee
"Bronze Relief"
Children may worship with their families before going to Rotation Workshops.
Service broadcast on Lynnfield/Peabody Cable Channel 10 at 7 p.m. on Thursday.
---
Youth Get Involved
This past weekend, eight 7th and 8th grade members of the youth group attended CityReach, an overnight urban outreach program offered by Ecclesia Ministries in Boston. Over 2 days we received much information that gave us a new understanding of the issues that face the homeless. The program began with introductions of the 9 other church groups attending the program and meeting the homeless staff members. We then went out into the city with Ken and Michael, our homeless guides. This gave us a first hand perspective of the challenges that face the homeless each day. We were able to get to know both Ken and Mike, ask them questions, and listen to their stories. We spent the night appreciating our warm sleeping bags on the church floor. The next day groups sorted through the many donations and got them ready for distribution. We helped prepare lunch, making more than 300 sandwiches, putting snacks and desserts into individual servings and getting everything ready for our guests. More than 200 homeless men and women came into the church to find clothing, food and most importantly hospitality. Our youth went from table to table offering sandwiches, snacks, fruit and smiles. Many of our misconceptions of who the homeless are were changed by the people we met. After the guests left and we cleaned up, we spent time talking about our experience. One member from each group volunteered to help write a prayer that we could take back to our congregations to help express all that we were feeling. We hope you had the chance to hear it last Sunday. Truly, we were humbled, opened and changed by our time at CityReach.
Memorial Bricks
Now is a great time to order a memorial brick. It's a fine way to memorialize family members or friends, and a way to support your church. Please fill out an order form and forward it with your check to the church office. If you have any questions please be in touch with Phil Johnson.
pcjohnson@meei.harvard.edu or 781-598-5678
"Almost Sunrise" Service
This year we will be having an "Almost Sunrise" Service on Easter morning (April 16) at 7:30 a.m. We need 3 more children to sign up to speak. Children's parts are usually kept to one sentence and need not be memorized. Parts for youth and adults are approximately one paragraph long. If you would like to participate, please call either Jill Couillard or Barbara Langill. If any child would like to participate and does not feel comfortable speaking, there are some non-speaking parts.
Easter Fun Day
Save the date of Saturday, April 15 at 10:00 a.m. We will be holding Easter Fun Day for the children of the church and community. During this event, the youngsters will have fun making crafts, watching a puppet show and hunting for eggs. Save the date!
Youth Group members are strongly encouraged to help out at this event. There will be a sign up sheet at our next meeting.
8th Grade Class Reminder: You will continue working on the puppet show during class on Sunday mornings. The show will be performed for the kids on the 15th. Call Linda Ladd if you are unable to be there on the 15th. We are counting on your help!
Easter Flowers
If you wish to order Easter Flowers, please fill out this form and return it to the Church Office by April 7.
News From Around the Parish
Our love and sympathy are extended to the Meehl family upon the death of Dr. William Meehl on March 16. His funeral was held at Centre Church on March 21.
Youth Groups
The meetings on March 26 will be at the regular time, 6:00-7:30 p.m.
Missions Update
The Missions Commission has taken action on the following items:
A donation will be made to the *Pastoral Counseling Center*, with offices located both here at Centre Church and in Salem, NH. Funding helps those who cannot afford the counseling offered at the center or who may need assistance with everyday expenses such as food and fuel. Rev. Dayl Hufford, a frequent guest preacher and long-time friend of Centre Church, is Director of the center. We thank them for their dedication to this important work.
The Missions' portion of the Easter offering this year will be designated to two recipients. *Overlook Farm*, the New England home of Heifer International was recently devastated by a barn fire. Plans are underway to re-build, and we wish to help in this effort. (A special offering is also being accepted.) The other portion of the Easter offering will go toward *disaster relief* through the Massachusetts Conference of the UCC.
A drive to benefit *Operation Troop Support* has been undertaken. Specific personal care items, paperback books, snacks, etc. will be collected and assembled for shipping through the VFW in Danvers. More information to follow.
To aide the hurricane victims, a *cookbook collection* will be started for mailing to Mississippi. Again, more information to follow. (Thank you to Sally Flickinger for her work on this project).
We continue our support of the monthly meal preparation for *Bread and Roses*. A special donation of $225 per month feeds approximately 200 people.
In May we will be requesting a special offering to support *One Great Hour of Sharing*.
In June, we will be requesting *non perishable food* to help stock the local food pantries (This is also an on-going request).
In the Missions Pantry you will find the on-going collections of redeemable cans and bottles for Bread and Roses, pull tabs from cans for Shriners' Hospitals, used cell phones, food items, eye glasses, and linens and household items for Bridge House in Lynn. Please continue to support these on-going projects, and we thank you for your continued generosity.
Thank you,
The Missions Commission
Bits 'n Pieces
The Tuesday evening Knitting Group will not meet on March 28 but will meet on April 4 and 11 at 7 p.m. in the library. Join us!
Videos
A video/DVD copy of each service is available to be checked out of the church office. There is also a copy of the Resurrection Cantata that was presented here last year.
Important Dates
April 9, 2006, Palm Sunday
April 13, 2006, Maundy Thursday
April 16, 2006, Easter Day
7:30 am "Almost Sunrise" Service
10 a.m. Morning Worship
---
OUR OPPORTUNITIES
Sunday

March 26

10:00 am

10:00 am

10:00 am

11:30 am

11:30 am

6:00 pm

Morning Worship – Sanctuary

Rotation Workshops

Nursery – Room 14

Lenten Series – Fireside Room

Confirmation – Pastor's Office

Youth Groups – Lower Level

Monday

March 27

7:00 pm
Search Comm. – Pastor's Office
Tuesday

March 28

12:30 pm

7:00 pm

Get-Together Wheel - Fireside

Parish Council – Pastor's Office

Wednesday

March 29

7:00 pm
Search Comm. – Pastor's Office
Thursday

March 30

7:00 pm

7:30 pm

Search Comm. – Pastor's Office

Senior Choir – Choir Room
Our thoughts and prayers are with Armand Giunta in hospice care at home; Rolf Owens at Renaissance Gardens, Brooksby Village; Alice Savage, Rosewood Nursing and Rehab. Center, 22 Johnson St., W. Peabody, 01960; Emily Jordan, (c/o her son, Hal Jordan, 11 Wheeler Rd., Bow, NH 03304); Phyllis Durgin, Ledgewood Nursing Center, 87 Herrick St., Beverly, 01915; Hal Holappa at the Veterans' Hospital, 200 Springs Rd., Bedford, 01730; Mildred Lisi at SunBridge, 134 North St., N. Reading, 01864; Catherine Newman at Oosterman's, 93 Laurel St., Melrose, 02176; Jack Turner, at Arnold House, 490 William St., Stoneham, 02180. We also remember in our prayers, Dana Robinson in Kuwait and Dana's cousins Michael Propeck and Kerry O'Connell in Iraq.
Sunday, March 26:
Head Usher: Chris Lambe.
Flower Delivery: Cheryl Schedin
If you would like to provide Altar Flowers
on either April 9 or 30, please contact the church office.