Tower Notes

Centre Congregational Church
United Church of Christ

We Welcome Everyone: An "Open & Affirming" Church
Handicap Accessible

Phone: (781) 334-3050; Fax: (781) 334-6463; Email: Office@Centre-Church.org
5 Summer Street, Lynnfield, Massachusetts 01940

The Rev. Michael A. Dunfee, Interim Pastor - Pastor@centre-church.org
Jill Couillard & Barbara Langill - Directors of Christian Education & Youth Ministry - ChristianEd@Centre-Church.org
Douglas W. Hodgkins: Organist/Choir Director
Sally MacDonald, Director of Tower Day School
Susan Spear, Secretary

March 29, 2006
Friends,
First, please remember to set your clocks ahead on Saturday night – lest the Benediction be the only thing you'll get out of worship.
We will be celebrating the sacrament of communion this Sunday, April 2nd. The scripture upon which I will attempt to preach is from Jeremiah 31:31-34 – the famous passage about God writing a covenant in our hearts. I think I will explore the notion that life flows from the inside out and not the other way around (hence the title: "Living Inside Out"). What connection might there be with communion? Politics? Relationships? Pastor Search?
If you have any thoughts about this passage before Sunday – drop me an email. If I wind up quoting you it will be, "One parishioner said...." I really would like to hear your thoughts! (MikeDunfee@juno.com or Pastor@Centre-Church.org).
Also, for those of you visiting our church, don't forget that you are invited to a Church Information Seminar following worship this Sunday.
Peace,
Mike
---
IN THE SANCTUARY
April 2, 2006 - Fifth Sunday in Lent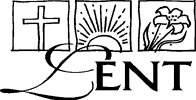 10:00 A.M. Holy Communion
Jeremiah 31:31-34
Sermon by the Rev. Michael A. Dunfee
"Living Inside Out"
Children may worship with their families before going to Rotation Workshops.
Service broadcast on Lynnfield/Peabody Cable Channel 10 at 7 p.m. on Thursday.
Video/DVD copies of the service are available in the Church Office.
---
Mission of the Month
*Operation Troop Support*
From now until the end of April we will be collecting items to be sent to the troops abroad. Needed are stationery products, coffee,
snacks, toiletries, socks, sunglasses, paperbacks, puzzles, games, and phone cards. *Particularly in need at this time of year are lip balm and sunscreen for the soldiers in Iraq.* The collection wagon will be in the narthex until the end of April. The Danvers VFW is coordinating the collection, and for more information please see the website www.troopsupportusa.com. A complete list of items needed is on the Missions bulletin board. Donations can also be accepted to defray the cost of shipping. Thank you again for your generosity.
Warm Up America
If you are an at-home knitter, here are the directions for squares that the knitting group is working on. Cast on 30 stitches on number 7 needles, knit in garter stitch (knit each row) for 9 inches. Fancy patterns are available upon request. Please get your yarn from Chris Gehret. Your rectangle should measure 7 by 9 inches. Once completed the rectangles will be dropped off at the Red Cross in Peabody for assembly into afghans. Rectangles can be given to Chris Gehret or left in the Missions Pantry in the marked box.
Easter Flowers
If you wish to order Easter Flowers, please fill out this form and return it to the Church Office by April 7.
Engraved Bricks
Now is a great time to place an order for a memorial brick for our engraved brick patio which is adjacent to the parking lot. The patio is really filling up and it's fun to stop by once in a while and read the lasting memories that have been placed there. This a great way to support your church, but also a way to memorialize family members, friends, a special quote or event and a way to record your support for Centre Church for years and years to come.
Order forms are available in the narthex or call the church and we'll mail you one. Please fill out the order form and forward it with your check to the church office. If you have any questions please email me at pcjohnson@meei.harvard.edu or call me at 781-598-5678 and I'd be glad to help you.
Phil Johnson
Spring Sale
A table will be set up in the narthex following church on April 2 with a wide variety of jewelry, etc. from the thrift shop. Come and enjoy the bargains!!
Rotation Sensation
On Sunday, April 2 children will worship with their families and then go to their workshops. Because our rotation focuses on Lent and our workshops are very involved, the children will need the entire time for their lessons. They will not be returning to the Sanctuary for communion this Sunday.
Youth Group Schedule
April 2: Regular Meeting 6-7:30 p.m.
April 9: Regular Meeting 6-7:30 p.m.
April 16: No Meeting (Happy Easter!)
April 23: Regular Meeting 6-7:30 p.m.
April 30: Regular Meeting 6-7:30 p.m.
News From Around the Parish
Our love and sympathy are extended to Larry and Janet Atkinson and their family upon the death of her mother, Phyllis Durgin on March 23. Her funeral was held in Lynn on March 28.
We rejoice with Daniel and Tiffany (Ells) Langdon whose daughter Lily Christine was baptized on Sunday, March 26.
Walk for HAWC
The annual walk-a-thon to benefit HAWC (Help for Abused Women and Their Children) will be held on Sunday, April 30th. Information regarding the route and registration may be found at www.helpabusedwomen.org or you may call 978-744-2299 x11. The Missions Commission will sponsor any members of the youth group who would like to walk. This 5-mile walk through Salem, Mass is essential to raise awareness and funds.
Chris Gehret for the Missions Comm.
Important Dates
April 9, 2006, Palm Sunday
April 13, 2006, Maundy Thursday
April 16, 2006, Easter Day
7:30 am "Almost Sunrise" Service
10 a.m. Morning Worship
---
OUR OPPORTUNITIES
Sunday

April 2

10:00 am

10:00 am

10:00 am

11:30 am

11:30 am

11:30 am

6:00 pm

Holy Communion – Sanctuary

Rotation Workshops

Nursery – Room 14

Church Info Session - Fireside

Confirmation – Pastor's Office

Youth Commission - Library

Youth Groups – Lower Level

Tuesday

April 4

1:00 pm

7:00 pm

8 O'Clock Wheel – Fireside

Knitting Group - Library

Wednesday

April 5

9:00 am

7:30 pm

Bread & Roses Meal Preparation

Worship Team – Fireside Room

Thursday

April 6

7:30 pm
Senior Choir – Choir Room
Our thoughts and prayers are with Ethel Leonard at Renaissance Gardens, Brooksby Village; Armand Giunta in hospice care at home (490 Main St., Lynnfield); Alice Savage, Rosewood Nursing and Rehab. Center, 22 Johnson St., W. Peabody, 01960; Emily Jordan, (c/o her son, Hal Jordan, 11 Wheeler Rd., Bow, NH 03304); Hal Holappa at the Veterans' Hospital, 200 Springs Rd., Bedford, 01730; Mildred Lisi at SunBridge, 134 North St., N. Reading, 01864; Catherine Newman at Oosterman's, 93 Laurel St., Melrose, 02176; Jack Turner, at Arnold House, 490 William St., Stoneham, 02180; Rolf Owens recuperating at home. We also remember in our prayers, Dana Robinson in Kuwait and Dana's cousin Michael Propeck in Iraq. We rejoice that Kerry O'Connel is home from Iraq.
April 2, 2006
Flower Delivery: Barbara Ericson and Chuck Cotting.
Spring Forward
Saturday, April 1, 2006