Centre Congregational Church
United Church of Christ
We Welcome Everyone: An "Open & Affirming" Church
Handicap Accessible
Phone: (781) 334-3050; Fax: (781) 334-6463; Email: Office@Centre-Church.org
5 Summer Street, Lynnfield, Massachusetts 01940
---
Education Ministries: Jill DiGiorgio (Chair), Larainne Wilson, Sarah Crosbie, Betsy Ragalevsky and Rev. Nancy Rottman
Education is central to the life of the church. Continued growth in the knowledge and love of God is of prime importance to our congregation. Our Christian Education program for children and youth has as its focal point the simple goal of teaching that each of us is a beloved child of God. Our children are the present and the future of our church and of our world. We view them as an integral part of our Christian ministry. We are committed to providing children with a warm, safe and inclusive environment, where they will feel loved and respected.

We welcome parental involvement and strongly encourage the home-church connection. Any church member, including parents, can volunteer in Church School or serve on our Faith Formation Ministries Team.
---
Please register your child(ren) using the online form below and consider our volunteer opportunities as well. The Volunteer Form can be emailed or sent to Larainne at lwilson@centre-church.org or the address above.

---
Our Sunday Morning Programs (See COVID related notes for each)
Sunday Morning Nursery: infant through age 3 (will resume when we can gather again in person)
Our newly renovated Nursery offers safe, age-appropriate toys and play areas for infants and toddlers. It is staffed with two experienced care givers and will be open 10 minutes before worship. Pagers are available so parents can be contacted in the sanctuary with any concerns. Children will experience their church in a safe, loving environment and learn that it is a good place to be!
Sunday Morning Godly Play: children age 4 to Grade 2/3 (Currently ALL ages via Zoom on Sundays at 10am. Email lwilson@centre-church.org for the link.)
Children usually begin in worship with their families and after Children's Time are escorted to the Godly Play Worship Center.

Based on the Montessori Method, Godly Play uses careful telling of scripture stores, engaging story figures and activities to encourage children to seek and find answers to their faith questions. Godly Play respects the innate spirituality of children and encourages curiosity and imagination in experiencing the mystery and joy of God. Learn more about Godly Play at http://www.godlyplayfoundation.org/
Building Faith Brick by Brick: Grades 3 to 5 (This program will resume when we gather again in person, date TBD! )
Children begin in worship and then leave for Brick by Brick, an imaginative way to explore the Bible with LEGO® building bricks. It invites children to engage the Bible by creating the stories with their imagination and their own two hands.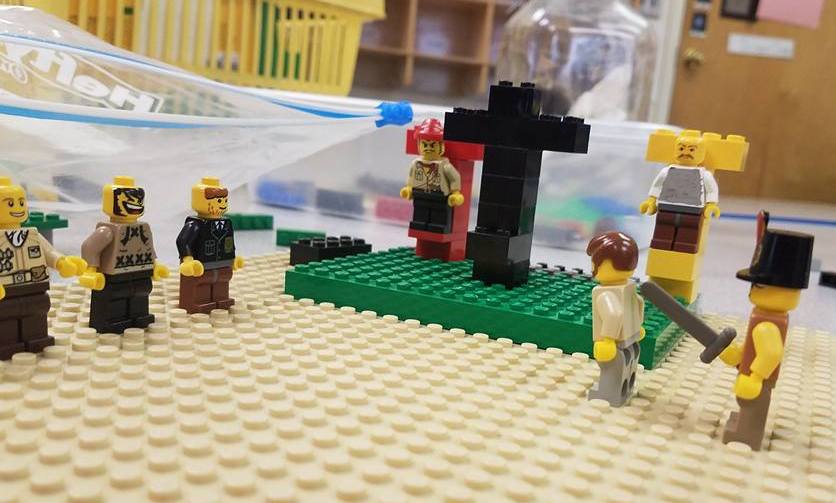 ---