Centre Congregational Church
United Church of Christ
We Welcome Everyone: An "Open & Affirming" Church
Handicap Accessible
Phone: (781) 334-3050; Fax: (781) 334-6463; Email: Office@Centre-Church.org
5 Summer Street, Lynnfield, Massachusetts 01940
---
The Church at Worship
Sunday, 10:00 a.m.

Each person experiences worship differently. That being said, most Sundays would find us under the general heading of "traditional, mainline Protestant worship" – with a mixture of formal and informal moments. We also offer child friendly services, confirmation Sundays, holidays, and music Sundays (to name a few). We try to create a balance that "mixes things up" so that worship remains fresh.
Our pastor delivers brief sermons that engage the listener. Some are comforting; some are challenging. Each message is timely, relevant and interfaces ancient scriptures with the world today.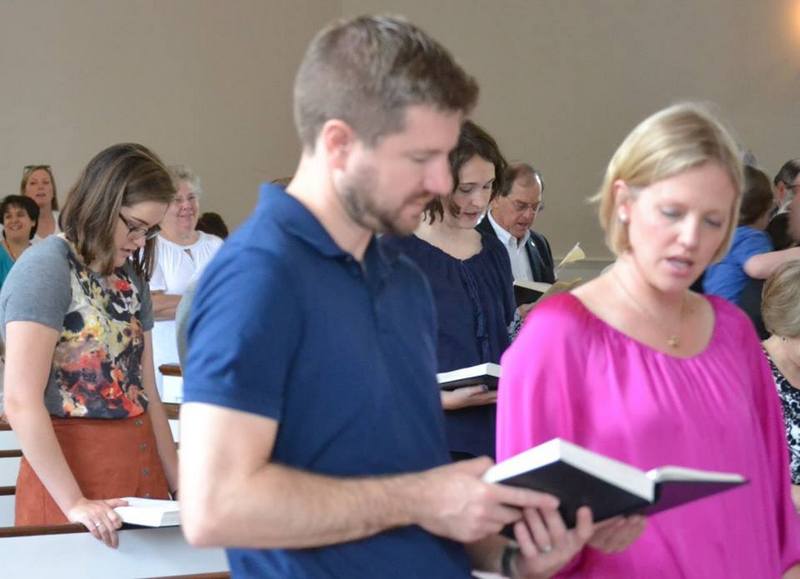 The music in worship is varied. We sing traditional hymns and praise music accompanied by piano or organ, and we sing meditative songs as a means of entering into a spirit of prayer.
While our pastor provides most of the leadership for worship, we encourage participation from members of all ages. Children are a valued part of the Centre Church community and our youth often participate in worship and help serve Communion.
Generally, we celebrate Holy Communion on the first Sunday of the month. Anyone who seeks to follow Christ is welcome to participate in the sacrament.
We are an inclusive, Open and Affirming church where everyone is welcome. This commitment guides our worship and our hospitality.
---